Starting weight: 229
Last week's weight: 225
This week's weight: 224
Gain/loss this week: 1
Total loss: 5
The week started out well, with me drinking lots of water, cutting back on caffeine and alcohol, and walking the stairs at work. But due to some stresses at work, and an argument with The Agent, I binged a bit at the end. Add to that my stepmother's birthday dinner, a catered lunch at work, and the pizza The Agent brought home for dinner on Friday, well... I had some challenges.
I've heard a lot about this juicing detox lately. I know that The Agent would not go for that. He's not a fan of programs, he would rather I just eat healthy and exercise more. And I'm sure he would not consider drinking just juice for a week to be healthy. But it's not supposed to be used long term... more like a detox to get all the yuckiness out of your system.
I might try a week of my own Lovely detox. Nothing extreme, maybe just water, fruits, and vegetables for a week? Maybe add some protein on Friday? To be determined.
I'm Linking here....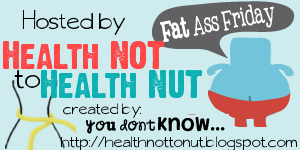 and here: